Easy to replace the cartridge filters :


Our sanitary quick-change design means no tools and no mess! The sealed cartridges can be easily changed in seconds with just a quarter turn. PurePro® Quick-Change RO series disposable cartridges are factory sealed to be changed in a clean, sanitary fashion for your protection and peace of mind.

Quick-Change Filters are so easy to service !!

Replacing the filters on this system is one of the easiest to do. Quick-change filter cartridges make cartridge replacement fast, clean & easy, without contact with used filter material . No Mess, No Fuss with these filters just remove the old ones and install the new filters.

★ Compared to traditional cartridge filters (Video).

You will know how easy to change quick-change filter.

Quick change RO systems significantly reduce filter change time!
Change filters with a single 1/4 turn twist! Much quicker than traditional systems!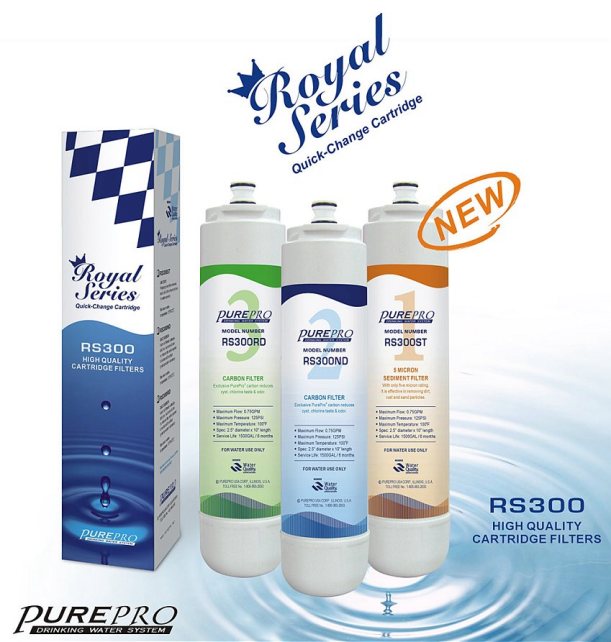 Back to previous page